Katie Kroeker – Chair
Owner – Pacific Ridge Landscaping Ltd.
I ask every business owner I come across if they are members of the Peninsula Chamber, and if the answer is no I list all the reasons why they should join. I have found the Chamber to be wonderfully supportive and inclusive, collegial and encouraging while working to advance the issues that matter in our day-to-day lives as business owners.
I had the privilege to serve for 4 years on the Board of Directors of a national non-profit organization, in addition to a concurrent role as liaison between the board and the leadership team.
Janine Morris – Vice Chair
Partner – Hughesman Morris CPA
Janine grew up in Victoria, BC and currently works in Sidney as a Chartered Professional Accountant. After working at her accounting firm for close to 10 years, she became a partner in 2015 at what is now Hughesman Morris Liversedge, CPAs. In her role as an accountant, she works closely with many diverse clients, including several local, non-profit organizations, servicing both their accounting and taxation needs and brings this valuable knowledge and experience with her to the organization.
Janine also currently sits as the treasurer for the North Saanich Parks Ecosystem Restoration Society. Being an island girl at heart, she enjoys spending her free time in the outdoors hiking, camping and boating, accompanied by her husband, Tyler, and her dog, Elly.
Jennifer Mitchell – Vice Chair
Vice President – Titan Boats
Jennifer Michell is the Vice President of Titan Boats Ltd., a manufacturer of aluminum rigid-hulled inflatable boats (RHIBs) Sidney, BC, known for commitment to quality, customization, and superior after-sales support in the RHIB market. She has implemented organizational processes to maximize operational efficiency while leading the company's marketing and social media strategies. She also recently oversaw the construction of a new 28,000 sq.ft. manufacturing facility to completion in July 2021. Jennifer was a member of the Town of Sidney's Economic Advisory Committee as the representative for the West Sidney Business Park from 2019 to 2021.
Born and raised on the Saanich Peninsula, Jennifer is also a co-founder, business management advisor, entrepreneurial spirit, and seasonal tractor driver behind Field Five Farm Ltd., a Saanichton farm built off six generations of farming expertise that grows grain and produces high quality malt for Vancouver Island brewers and distillers.
Krista Sears Morris – Treasurer
PaCommercial Banking – Bank of Montreal
I have worked either with business or in business for over 25 years. Most of my career has been in commercial banking with BDC in Ontario for 12 years and most recently with BMO in Sidney for 5 years. In between, I co-owned and successfully operated an independent business in Victoria for 7 years. I am passionate about business and working towards a local environment that enables growth and success.
Wendy Berke – Secretary
Real Estate Agent – DFH Real Estate Ltd
Wendy is an award-winning Real Estate Agent with DFH Real Estate Ltd. and currently sits on the Community Relations Committee at the Victoria Real Estate Board. She has a background in small business ownership, having owned and operated a chain of retail stores in Alberta and BC. Born and raised in New York State, Wendy is a dual citizen of Canada and the US and loves living in Sidney. In her free time she enjoys boating with her husband Frank and their Havanese puppy Teddy.
AL Smith – Executive Director
Executive Director – Ssaanich Peninsula Chamber of Commerce
Entrepreneur – AL Smith
Al is a local serial entrepreneur who started his career by launching an aerospace engineering firm before moving on to manufacturing and technology startups. Al is one of the first graduates from the Acetech CEO training program and has helped numerous companies strategically overcome challenges as a turnaround CEO, Vice President, and consultant. He has always had an interest in new technology, entrepreneurship, and the success of both business and community. Al has also supported many not-for-profits, working on boards, fundraising, and training staff.
Angus Todd -Director
Consultant – IG Wealth Management
Angus is a consultant with IG Wealth Management. He works mainly with incorporated individuals by planning and implementing intergenerational wealth management strategies. In his spare time, Angus is a coach of the St. Michaels University School rowing team and is a member of Alumni UBC's leadership council.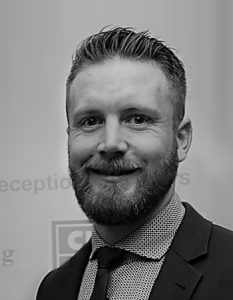 Marc Bourdon – Director
Insurance Broker – Chambers of Commerce Group Insurance Plan
I have been closely associated with the Saanich Peninsula Chamber since the spring of 2015 as a Chambers of Commerce Group Insurance Plan Advisor. I own and operate Gravity Insurance Brokers in Sidney as I believe the Peninsula is a prosperous place to run a business and raise a family. I live in Central Saanich and was born and raised on the Saanich Peninsula.
Michael Hall – Director
General Manager –Titan Boats
Michael is an accomplished business and operations leader with more than twenty-five years' international experience driving change and delivering results in a number of senior management roles in entrepreneurial companies across industries including aerospace, telecommunications and electronics manufacturing. He lives with his wife Joanne and their three children in North Saanich.
Joe Jensen – Director
Executive Vice President, General Manager – Wilson's Group
Joe is the General Manager of Wilson's Transportation Ltd., the largest charter motorcoach and sightseeing company on Vancouver Island. His career has been primarily associated with tourism, passenger transportation and hospitality initiatives. He has served on the Chamber Board for eight years and is a Past President. He sits on the Victoria Airport Consultative Committee, and is a Board Member of SportHost Victoria; a not-for-profit society dedicated to increasing the quality and quantity of sport-related events in Greater Victoria.
John Treleaven – Director
Principal – The Treleaven Consulting Group Ltd.
In August 2005 John established The Treleaven Consulting Group Ltd., located in Sidney, to provide international marketing and policy advice to public and private sector clients. Prior to moving to Sidney, he was President and CEO of the Saskatchewan Trade and Export Partnership (STEP), a P3 organization providing market research and export services to 260 Saskatchewan companies. Mr. Treleaven began his career in the Canadian Trade Commissioner Service in 1968. Postings included Sao Paulo, San Juan, Puerto Rico, London, San Jose, Costa Rica, Hong Kong, Tokyo, and Ambassador to the Philippines. In Ottawa, he served in a variety of senior positions in Foreign Affairs and International Trade. John has been on the Board of Directors since 2007.